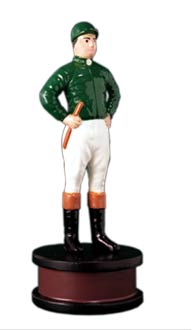 Dear Visitors:
Welcome to our newly created website. I hope that you will find it a pleasure to navigate our site and view our product lines.
Our lines are all hand-wrought by skilled American craftsmen using the identical, traditional manufacturing processes since our inception in 1948. These figurines are not mass produced and you can be assured that our uncompromising attention to detail goes into the making of each item.
Our consistent quality focus at Scott has enabled us to provide exclusive metal giftware to our customers for more than 50 years. We at Scott look forward to serving your giftware needs.
Sincerely,
John H. Skiba (President)

It is with great pride and pleasure that we introduce to you the Scott Decorative Metal Giftware & Accessories Product Line

An entirely US owned and operated manufacturer
Over 50 years of experience; established in 1948
Exclusive manufacturer of metal bottle-opener figurines
Over 200 different product offering to date
Our wide assortment of figurines range in functionality and include: equestrian, general sporting, wildlife, groom, corporate, gallery, vocational and incentive-based marketing gifts

Manufactured soley in the United States by skilled American Craftsmen.

Each Scott Figurine is hand-wrought, cast from zinc, a hard non-ferrous metal (environmentally safe, NO plastics)
Each Scott Figurine is individually hand-painted in baked enamel, such that each is unique unto itself.
Magnificent porcelain-like appearance and rivals even the most expensive ceramic figurines
Painstaking attention to minute detail, results in authentic replication and beauty
Scott Figurines are highly durable unlike ceramic counterparts